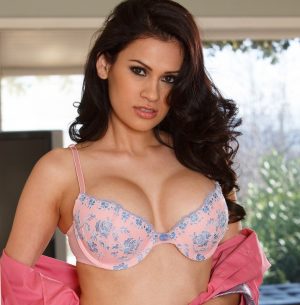 March 23, 2013
"Hi guys, it's Vanessa Veracruz, your Treat Of The Month for March. I am super excited to be a Treat!
I started in the industry because I'm a bit crazy and thought it would be a good way to hook up with girls, hahaha.
I love many things about my modeling career but one I'd like to mention is knowing that someone is going to watch me and fantasize about the dirty little things they want to do to me.
Thanks guys, hope you like what you see!